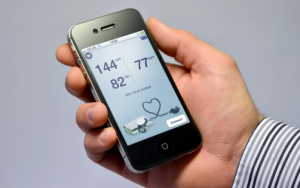 Navigating your way around a new healthcare system is a nuisance, it's true. However, there are things you can do and new technology available that will make your life easier when you need to access healthcare.
Records
Imagine the situation, you have travelled halfway across the world only to discover that you forgot to bring your health records with you. Regardless of whether you have private or public health insurance, you will need this information if you require treatment. You can avoid this problem by making copies which you can bring with you.
In an emergency
It is important you know what to do, who to call and where to go in an emergency. It is a good idea to locate your nearest accident and emergency centre and to memorise all the emergency numbers in your new country because you never know what might happen.
Health insurers are working to solve these problems
These days people want more control over their healthcare. Insurers are responding to this change in attitude by creating online health platforms and smartphone apps. Integra Global, for example, have recently released their own health app for their plan holders.
Users can store their health data on their phones which they can access immediately as and when they need it (and avoid carrying paper records with them). Plan holders can also consult their health plan using the app and clarify what treatments they are covered for, and to what extent.
The online and mobile health market is growing and improving rapidly. Ian Gallifant, founder & managing director of Medelinked says: "People are beginning to feel more like customers as opposed to patients, and thus are benefiting from taking a proactive rather than a reactive approach to their health care. In the next 5 years, I foresee health applications going the same way as online banking."
Mailchimp Form

MPU 300×250

Topics

MPU2