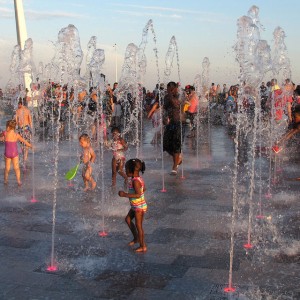 It's a little over halfway through the month, and Madrid has already reached the highest temperature ever recorded in July, at 39.9 degrees Celsius.
While a spokesman from Spain's national weather office has said that the heat is of an "exceptional intensity and with a very high risk to the population", the European heatwave is not expected to have the same drastic consequences of the 2003 heatwave that claimed 70,000 lives.
Both Spain and Portugal have issued weather alerts, with Portugal suffering from a severe drought after an unusually dry winter and spring. Expats there may want to ensure they have plenty of bottled water at home.
Worst hit
If you are living in the southern regions of Iberia it is advisable to head north if possible, as this area is likely to be the worst affected by the heat, with temperatures in Cordoba expected to hit 44 degrees.
The soaring temperatures are a greater risk towards the elderly and children, so be sure to check up on older relatives who are living abroad, and keep children well hydrated and out of the sun. Spain's Guardia Civil urges everyone to drink at least 3 litres of water a day.
For more information on how to look after yourself and family in the heat, check out our advice here.
[Image: Roger Jones]
Mailchimp Form

MPU 300×250

Topics

MPU2