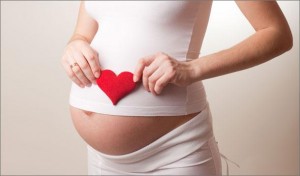 According to the Centers for Disease Control and Prevention, 5.4 million pregnancies are exposed to medication each year.
Medication is not recommended for pregnant women as it can potentially endanger the safety of the baby. However, in cases where taking medication is unavoidable, it is always advisable to speak with your doctor.
Advice for pregnant expats
If you were taking regular medication for a condition prior to becoming pregnant you will need to find out if it is still safe to take it. Brand names of medication often differ from country to country, so you will need to find out the scientific name of your medication in order to consult your doctor. The International Drug Names Database is a useful resource for this purpose.
Ask your local hospital if you can be assigned a gynaecologist that can speak your native language. If this is not possible, you can ask your embassy whether they can find gynaecologists on their database located near you.
If it is not possible to be treated in your native language, it is a good idea to have your medical records translated to the native language of the country.
Depending on the country, hospital and other factors, you may not be treated by the same gynaecologist throughout your pregnancy. In this case, you should always ask for copies of your prescribed medication to make sure your new doctor is fully informed of your health condition and progress.
Immunisations and vaccinations
To keep yourself and your family healthy, you should consider getting these vaccinations during pregnancy:
Travel vaccinations – check the CDC website to see whether you need any specific vaccinations for the country you are travelling to. These can be administered by a nurse, ideally in advance because in many cases the vaccines need to be given over a period of a few months. Check with your GP, or travel nurse, to see if it is safe to receive these vaccinations if you are pregnant or plan to be in the coming months.
Flu vaccinations – these are safe and incredibly important as pregnant women with the flu can be at risk of serious complications to their own health and the health of their unborn baby.
Women should also receive the adult tetanus, diphtheria and acellular pertussis vaccine (also known as Tdap) ideally, between 27 and 36 weeks of their pregnancy.
It is also safe for women to receive their routine vaccines after they give birth and while they are breastfeeding.
For more information on vaccinations visit the official website of Centers for Disease Control and Prevention. It is vital to inform your GP, or the person administering the vaccine, of your pregnancy beforehand.
Receive updates on specific medicine
Pregnancy exposure registries are set up by pharmaceutical companies or academic research groups in order to monitor the use of particular medication during pregnancy. The effects on both the mother and fetus are tested.
The research collected by these registries are useful for expats living in a country with lower standards of healthcare because they can look up the medication they are taking for the latest research and advice. Expats can also register for email updates on specific medicine they are taking.
All international pregnancy exposure registries can be found on page 9 of the "Systematic overview of data sources for drug safety in pregnancy research" which you can find here.
Mailchimp Form

MPU 300×250

Topics

MPU2