Whatever the reasons for moving country, whether it be for work or pleasure, health insurance should be of paramount importance to everyone.

As an expat, standard travel insurance is not inclusive enough, although it can cover travel among several different countries on a short term basis, it will not offer the complete health coverage an expat, as a resident in a different country, requires.
Why international health insurance is an obvious choice
Having international health insurance seems an obvious choice for an expat, even if it is just to give peace of mind, home from home as most insurance policies will offer repatriation, emergency evacuation and emergency care, as standard. This is one less thing to have to worry about when settling into a new country.
Being covered in all eventualities and having peace of mind are not the only reasons expats take out international health insurance, there are other, more pragmatic reasons for opting to choose international health insurance. With international health insurance you will be able to receive emergency medical care if and when required and you will also be eligible for regular medical check-ups with a doctor of your choice and referral to specialist care if necessary. With international health insurance, waiting times are usually a great deal shorter than with public systems and most insurance companies will be offer a service 24 hours a day, 7 days a week, whatever the problem.
If you are in a country where the health system is of a high standard, or the cost of living is relatively low, you may wish to self-insure, this can be stressful however especially if you are unfamiliar with how the health system operates and if there is a language barrier. Additionally, if you are moving abroad with family and dependents, you may wish to have advice on the best cover available.
Always read the small print
When buying a policy, it is important that you know what you are signing up for, to ensure that you are fully covered. Here are some things to look out for:
Country exclusions – this is becoming increasingly common nowadays as international health cover is becoming pricey for host countries. Most policies exclude the US, however the Netherlands and Saudi Arabia seem to be following suit.
Beware of pre-existing health condition clauses, this can strech from asthma to pregnancy. When filling in the application, honesty is the best policy – you don't want your policy to be null and void because you neglected to mention your or your family's medical history.
It can be a lot to take in, and not wanting to overlook something on your policy, sometimes it is best to consult an expert in the field of international health insurance. A broker can give help you with such things.
Advantages of using broker services 
In these instances, or when the health system is not to the standard you would expect, when choosing your health plan, it is advisable to use insurance broker services. Due to the fact that they are private firms, and while health is of course their foremost concern, they also operate as a business. They will point you in the direction of insurance that is best for you: family cover, individual, couple or even with a preexisting condition.
Using a broker service offers you unbiased and expert advice on health insurance policies around the world while also giving the option of shopping around for the best deal for your specific circumstances. In addition to this, the service they offer is free, if you end up buying a policy through a broker service, it will not cost any more than if you were to buy it straight out, in fact, sometimes you pay less as the broker can be offered discount prices. Given that, it is perhaps better to use their service than not. As experts in their field, they will will be able to clarify which are the best companies per country and the service that they offer tends to be of a competitively high standard.
From one simple enquiry, brokers will be able to offer you the best policies and prices from the broad spectrum of insurance companies out there. By giving you a detailed list of companies and their specifications, you will be able to see which company best suits your family's needs. The broker is also there to answer any queries you have regarding the individual policies on offer and direct you to the company that would be best for you.
Not only do they help when choosing your policy, if you find yourself in the unfortunate position where you have to make a claim on your policy, the broker service proves to be just that: a service. They will make life easier for you by making the claim on your behalf so that you don't have to jump through the tedious and bureaucratic hoops of health insurance claims.
Price comparison websites
Where using a broker is the best choice, it is also important to also be frugal in your search for health insurance. Depending on the country and policy, insurance premiums will vary considerably and it is for this reason that even before using broker services, you should shop around for quotes and use price comparison websites in order to get a feel for the market. Comparison websites are useful yet they should not be used in isolation as they lack the expertise that a broker has.
Some broker services available
In order to be extra astute when it comes to choosing cover, in our experience it is best to compare the comparisons. We have compiled a list, below, of broker services which specialise in international health insurance: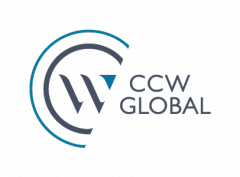 Hints & Tips for your policy
One annual lump sum payment will be cheaper than monthly installments.
If you have a high deductible, then your premium will be lower.
Keep your insurance policy close at hand to ensure treatment wherever you are in the world.
You can download free country specific health guides here.
Mailchimp Form

MPU 300×250

Topics

MPU2