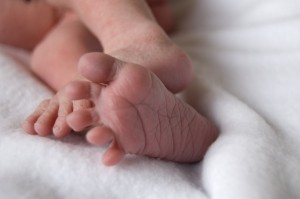 This week the Environmental Working Group began their #FightForChemicalSafety campaign for stricter laws regarding toxic substance control.
There is an alarming number of carcinogens and other harmful substances currently being used in consumer products. A particular concern is the use of these chemicals in baby products.
The delicate skin of a baby is at a far greater risk to harm since it is more permeable than the skin of an adult. The chemicals in certain products are the main cause of skin irritation, dryness, chafing and rashes.
Avoid these chemicals
Read the labels and watch out for the following chemicals, or terms which often suggest a hidden chemical:
"Fragrance"  – this terms often suggests that chemicals are involved, those which do not legally have to be listed on the label.
1,4 dioxane – this is a by product of the carcinogen called petrochemical ethylene oxide which is linked to cancer.
Formaldehyde – Although the presence of formaldehyde will not be identified on the label, certain chemicals are known to release the compound, for example DMD hydantoin, imidazolidinyl, diazolidinyl urea, quaternium-15, bronopol and hydroxymethylglycinate.
Nitrosamines – This group of chemicals are known carcinogens, substances linked to cancer. Nitrosamines is the name given to these chemicals: Diethanolamine (DEA), Tiethanolamine (TEA) and monoethanolamine (MEA).
Petroleum-based products – the oil in petroleum-based products coats your baby's skin with a type of film that does not allow it to "breath". As a result, the skin's ability to release toxins is hindered considerably.
Parabens – are preservatives used in many products. Look out for words that begin methyl-, ethyl-, propyl-, isopropyl-, for example.
Sodium lauryl or Laureth sulphate – these are irritants and are likely to be too abrasive for your baby's vulnerable skin.
For further explanations of why these chemicals are particularly toxic, read the advice written by Ava Anderson, a specialist on natural beauty.
All natural
It is advisable to use chemical-free products to protect your baby's skin. However, you should always check the labels to see what ingredients have been used, and avoid those in the above list. Also, be aware of marketing taglines such as "dermatalogically tested" or "recommended by doctors" as they cannot always be trusted.
The Cosmetics Safety Database is a great research tool if you want to check branded products or if you want to find out more about a certain chemical.
You could even try making some DIY baby products. Here are 7 Natural Baby Care recipes to get started.
Mailchimp Form

MPU 300×250

Topics

MPU2