Raising a child with special needs, anywhere in the world, is a challenge. Even when you're in the familiarity of your home country, finding the right education, proper support and help so your child thrives can be difficult.
So, what happens when a family is offered the opportunity to relocate? How many families are willing to face the challenges of starting over again: the difficulty in understanding a different infrastructure, finding a school you and your child are happy with and not to mention a potentially discriminating attitude to special needs in general.
Taking your child away from what they already feel comfortable with is often the deal breaker when faced with a relocation opportunity. Moreover, many countries are not properly equipped for educating children with special needs, having outdated mentalities and poor services for those with disabilities, whether they are mental or physical.
I grew up with a sister with Down's syndrome. We were born in Mexico, but my family was soon relocated to the United States and later to Spain, totalling 8 years away from our home country. My parents always saw this as advantageous for my sister, as not only was she able to receive top-notch education (15 years ago Mexico wasn't exactly equipped for those with special needs), but she would also become a citizen of the world.
While there are downfalls especially if you're moving to somewhere like Dubai or China, but I believe the benefits are greater. I reached out to several expat communities to hear what that had to say. Here is what I gathered:
Monetary help in first-world countries
If you're lucky to be relocating to Sweden, Switzerland, Canada or Australia, you're in for a great surprise. These governments are often particularly hands-on when it comes to helping out economically. Money received by the government usually covers therapy, health cards and even education. Children with special needs often receive financial support once they reach adulthood. One expat child living in Sweden uses it to pay for his Japanese lessons.
Long-term thinking
Where your child is going to go school might be what concerns you now as a parent but you also need to think about your child's future. Are there university options? Will he or she be able to get a job? For my sister, both options were available back in Mexico. Not only did she graduate from university but has been working for a while too.
And take Sweden again, for example. University is a clear option for one autistic expat child (which he doesn't need to pay for), thanks to all the opportunities that have been created for people like him. In Mexico, and many other countries, children with special needs can join independence programmes where they can live in an apartment shared with 2 or 3 other young adults with special needs. Someone comes in daily to check that everyone is okay and offers assistance when needed but ultimately, they are on their own. This allows them to develop responsibility and independence, something every parent wants for their child.
Making local friends for life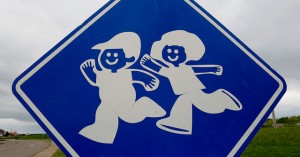 This is something not only children with special needs benefit from, but that certainly helps them to integrate and feel at home. Around the world there are plenty of programmes that pair up children with special needs with a friend, allowing them to go out weekly and do any normal and fun activities. Many of these programmes work with volunteers, which means that those friends are involved in the programme have opted to do so because they want to meet friends with special needs.
Integration in school
Many schools have adapted their education system to to help children with special needs to integrate.This means there is no need to actually find a special needs school, just a school that has the ability and facilities to accept children with special needs. For example, in Australia, one expat shares that when her child starts school, the school is able to provide extra assistance for children with special needs in her classroom, allowing for a more natural and enriching experience.
It's easy to let the downfalls or disadvantages outweigh the benefits, especially when your child's education and future is at play. Next time you're facing the difficult decision of whether it's worth taking up the opportunity to move abroad, think of all the good things your child and your family have to gain, rather than the obstacles you'll have to overcome. At the end of the day, obstacles are faced in every country, it's up to you whether you face them at home or in an exciting new country.
Have you got a son or daughter with special needs? Have you ever contemplated moving abroad? Or perhaps you have done so already and you have some advice to share. Please comment below.
Image: [Christiana Care, Jason Enlow]
Mailchimp Form

MPU 300×250

Topics

MPU2